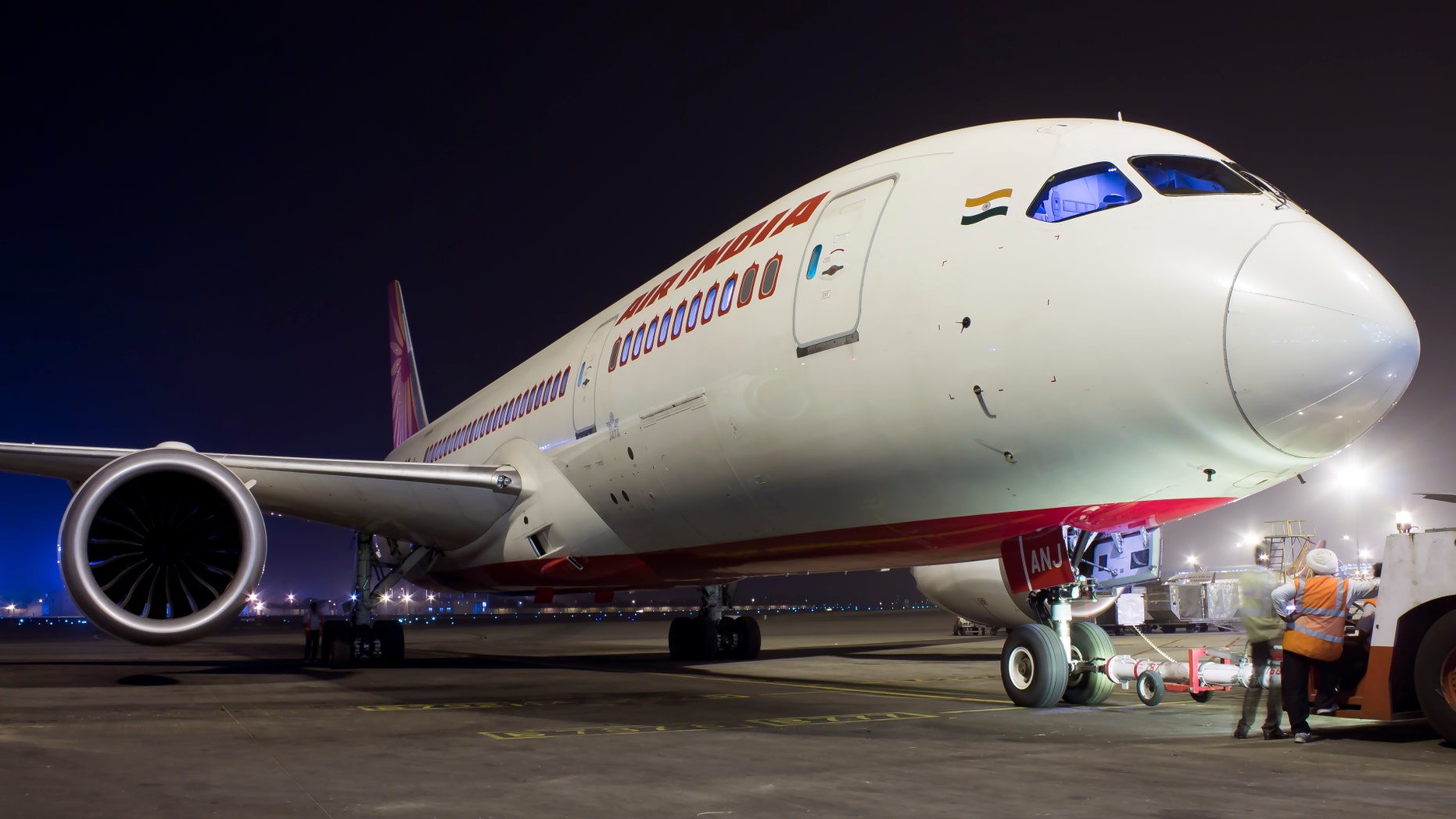 An irate business-class passenger who identified herself as an "international criminal lawyer" was filmed yelling at and threatening – allegedly while intoxicated – an Air India crew on a Saturday flight from Mumbai to London after they refused to serve her more wine.
FLIGHT ATTENDANT DRAWS WINDOW FOR PASSENGER STUCK IN WINDOWLESS SEAT
WARNING: Clip contains extremely graphic language.
The passenger, a 50-year-old woman from Ireland, according to The Sun, is seen in the video yelling at cabin crew and demanding to speak to the pilot because flight attendants won't serve her.
In the video, the unidentified passenger screams in a flight attendant's face, telling him she is a lawyer for "the Palestinian people" and then goes on to say "I am working for all of your people." It is unknown what nationality the flight attendant is, though the flight reportedly originated in Mumbai, India, and not in the Middle East. The woman went on to say she works for the "Rohingya" and "all nations" before stating she "do[esn't] get any money for it" and demanding another glass of wine.
She goes on to threaten to "boycott" the airline for not serving her "a wee bottle of wine."
WARNING: Clip contains extremely graphic language.
FLYBE PILOT WHO DEVELOPED FEAR OF FLYING WAS UNFAIRLY DISMISSED BY AIRLINE
The flight attendant remains calm as the woman turns to other crew members, who are allegedly writing a report about her, and starts screaming "f— off" before eventually jumping up and down and appearing to flip them off with her middle fingers.
The woman eventually makes her way back into the cabin, where she appears not to remember which airport the plane is flying into.
In another video, the woman continues her rant, this time berating other passengers in business class. At one point she turns to the camera and threatens the person recording, saying she has ties to the "Irish Republican Army. You'll be f—ing shot."
FOLLOW US ON FACEBOOK FOR MORE FOX LIFESTYLE NEWS
London Metropolitan Police confirmed to The Daily Mail that the woman was taken into custody once the plane landed at Heathrow Airport.
"At approximately 1:30 p.m. on Saturday, 10 November, a 50-year-old woman was arrested after an Air India flight had landed at Heathrow Airport," a police spokesperson told MailOnline. "She was arrested on suspicion of racially aggravated public order, common assault and drunk and disorderly and taken to a west London police station. She was subsequently released under investigation."