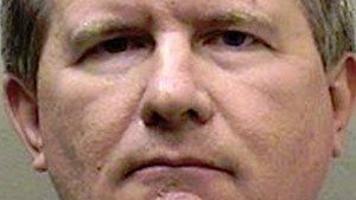 SPRINGFIELD — The state's top lawyer has weighed in on whether records sealed in a Bloomington murder case should remain closed, saying the public does not have a right to access certain court documents.
Illinois Attorney General Lisa Madigan's office filed a brief Wednesday in the Kirk Zimmerman case as the defense seeks a state Supreme Court ruling on whether pretrial motions are public records.
State's Attorney Jason Chambers said Thursday his office was contacted by Madigan's office before the recent filing with the Supreme Court and his office again took no position on the issue.
The Supreme Court has agreed to hear an appeal by Zimmerman of a ruling by the 4th District Appellate Court siding with The Pantagraph, WGLT and the Illinois Press Association, who argue pretrial motions are open records. The appellate court sent the news outlets' petition back to the local court for further hearing, and Zimmerman appealed to the Supreme Court.
Madigan's legal team became involved in the legal dispute because the attorney general "has a substantial and unique interest in ensuring that the important legal questions presented in this case are resolved in a manner that best balances the competing public interests at stake," according to the court filing.
Much of the argument by Assistant Attorney General Gopi Kashyap supporting the defense position rests on a claim that the appellate court has no jurisdiction to consider court orders sealing criminal court records, including challenges filed by the media as intervenors.
Rather than the Supreme Court issuing a ruling in the McLean County case, the attorney general is asking the court to refer the issue to the Supreme Court's Rules Committee for consideration.
Of the four Illinois cases involving sealed records — three of them filed by The Pantagraph — the appellate court acted improperly by reviewing the cases, said Madigan's office.
The material sealed in the Zimmerman case involves information developed by police during the investigation and provided to the defense as part of the discovery process. The defense planned to ask that the jury be barred from hearing the information that the judge ruled may be disclosed after jury selection.
A presumption under Illinois law that court records are open does not apply to all pretrial motions concerning potential evidence, the state argued. Noting that hearings regarding evidence have been around less than 100 years, the state noted .."when the First Amendment was adopted, the public had no right to attend pretrial evidentiary hearings."
Proceedings in the Zimmerman case are on hold until the appellate court rules on two appeals filed by McLean County prosecutors of court rulings related to witness statements and a computerized photo lineup in which a witness identified Zimmerman.