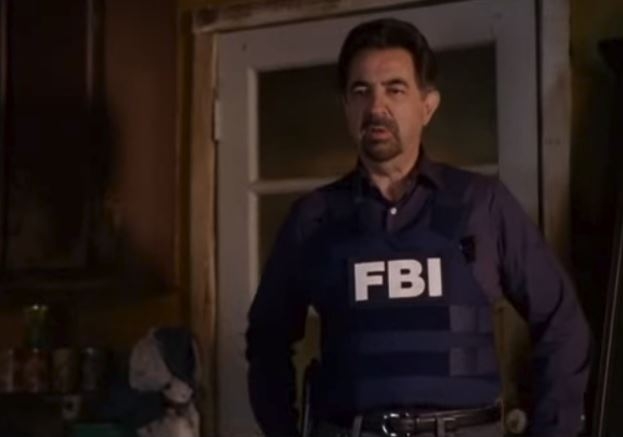 Wednesday, September 26, 2018 6:46 PM UTC
"Criminal Minds" Season 14 is not just about chasing criminals. The new season is also focussing on its characters' personal life, especially to David Stephen Rossi (portrayed by Joe Mantegna), a Supervisory Special Agent of the FBI's Behavioral Analysis Unit.
This character started to appear in "Criminal Minds" from Season 3 to Season 14. He is also one of the favorite characters of the crime-drama series. He has been married and married three times.
"Criminal Minds" showrunner Erica Messer revealed that Season 14 will get more personal. The first thing that comes to the minds of the crime-drama series followers is about romance. Luckily, Messer shared a few details about the show and Rossi's fate.
Messer recalled Rossi's love life. As mentioned earlier, he was married three times and had divorced three times. In "Criminal Minds" Season 14, his wife no. 3 Krystall Richards (Gail O' Grady) will come back.
Messer added by the end of the Season both are giving it a go again since in the second episode of the new Season they still have a thing going on. Richards and Rossi were married for 36 hours by an Elvis impersonator.
"Criminal Minds" will introduce Richards in the second episode of Season 14, which slated for fifteen episodes. Do you think Rossi will finally find his forever romance?
Not only Rossi will encounter Romance in Season 14 of "Criminal Minds." Messer teased that Prentiss (portrayed by Paget Brewster) will meet someone during a harrowing episode of the show. The showrunner did not mention whether Prentiss' someone will be her long-term romance.
Overall, the romance Krystall and Rossi may end up sticking around this Season. Apart from romance, Messer added that one of the most notorious villains of "Criminal Minds" in the previous Seasons will return in Season 14. Fans should tune in to the new Season to find out what will be going to happen to their favorite characters in the show.
Editor's Picks