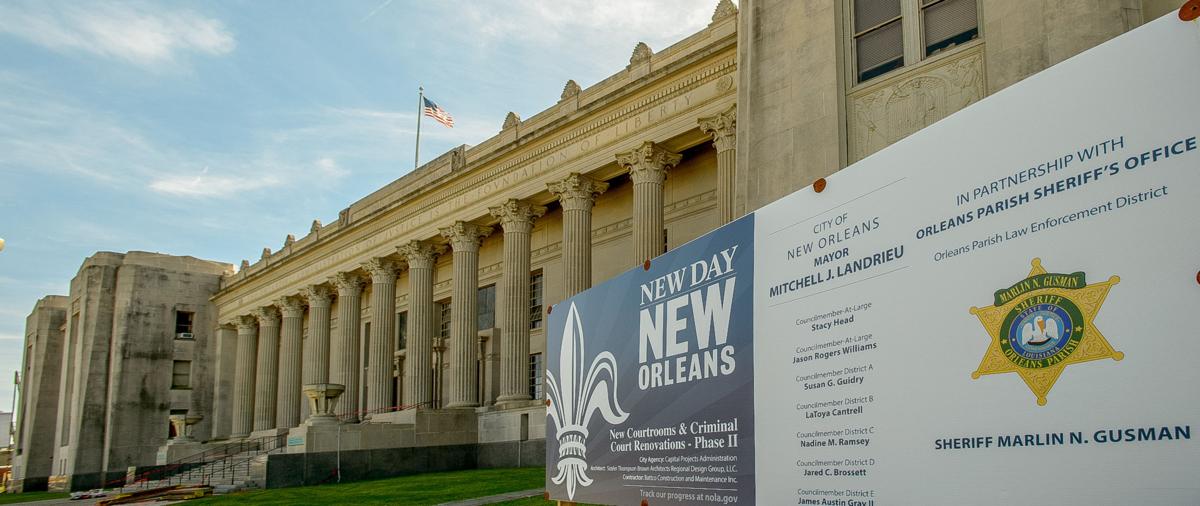 A veteran New Orleans criminal defense attorney was disbarred this week, more than a year after he pleaded guilty in connection with a bail bond-rigging scheme engineered by his father.
James Johnson, 39, has surrendered his law license in an agreement with the Office of Disciplinary Counsel, the Louisiana Supreme Court's disciplinary arm, the court announced Monday.
Johnson was the last man standing at a federal trial last year over the alleged bond-rigging conspiracy. His father and co-defendant, Rufus Johnson, abruptly pleaded guilty to six felony counts on the second day of the trial.
An unlicensed bondsman and frequent candidate for public office, Rufus Johnson admitted that for years he had led a scheme that included payoffs to Orleans Parish Criminal District Court clerks for pre-signed bond forms, bogus recognizance bonds and inside details on jail inmates.
Prosecutors said Rufus Johnson also ladled cash or gifts on two judges. He furnished former Judge Charles Elloie hundreds of dollars' worth of weekly lottery tickets and the judge's morning breakfast in exchange for favorable bail decisions, authorities alleged.
A bail bondsman before he became a lawyer in 2004, James Johnson was accused of joining in the bond-rigging scheme and lying to a grand jury to cover for his father.
In all, 11 people, including three court clerks, pleaded guilty as a result of a lengthy probe by state and federal authorities. U.S. District Judge Ivan Lemelle sentenced Rufus Johnson to 74 months in prison.
Rufus Johnson had earlier rejected a package deal that would have set him free after just a few months behind bars and would have let James Johnson plead guilty to a misdemeanor and escape prison time.
But he rejected that offer, then got cold feet and pleaded guilty with no deal on the table. That left James Johnson alone to face a jury and the prospect of years in prison. He quickly pleaded guilty to misprision — or deliberate concealment — of a felony, ending the trial.
Lemelle declined to hand the younger man prison time, blaming Rufus Johnson for manipulating both the Orleans Parish court system and his son.
But his felony conviction left James Johnson's law license, which was suspended in May 2017, in peril. His agreed-upon disbarment means he can reapply as early as 2022.
Loyola University law professor Dane Ciolino called it a "calculated decision." He said Johnson faced at least a three-year suspension, if not permanent disbarment, based on the allegations against him.
Charles Plattsmier, the chief disciplinary counsel, declined to discuss the case but called disbarment the "baseline sanction" for lawyers convicted of felonies.
"It can vary depending on mitigating or aggravating factors," Plattsmier said. "We felt in this case the facts that were presented warranted a sanction of disbarment."
Justice Jefferson Hughes dissented from the court's decision, saying he would have ordered a lesser penalty for James Johnson.